Tennis at High Hampton, High Hampton Realty
Tennis at High Hampton
Since 1922 when High Hampton Inn was constructed, generations of tennis players have relished their games here, in the crisp cool air of the southern Blue Ridge mountains.
Matches were played on two clay courts until the early 1970s, when tennis experienced a boom in popularity, and five Har-Tru courts were built to satisfy the demand. The original two clay courts were converted into one stadium court, and today, tennis is a favorite among the active set at High Hampton.
Community members enjoy match-play, professional and top-ranked junior exhibitions, and plenty of opportunities for pick-up games. Round robins are a particular favorite — a perfect combination of active recreation and rejuvenating sociability. And to hone their skills, many participate in High Hampton's array of specialized clinics for all ages and levels, or enjoy one-to-one attention from HIgh Hampton's tennis pro.
Marionna Trilla was born in Barcelona, Spain, where she played and won several singles and doubles tournaments using an aggressive style at the net.
She came to the United States to play tennis for Western Carolina University, with a full scholarship from 2005-2008. For several years, she has taught tennis at beautiful High Hampton, with an enthusiastic appreciation of playing tennis on great courts amidst astonishing natural beauty. Marionna focuses on youth development and net game, both of which are her specialties and passion.
Royal Tennis Court, Hampton Court
Royal Tennis Court, Hampton Court
The Royal Tennis Court, Hampton Court Palace is a real tennis court. It was built for Cardinal Wolsey between 1526 and 1529. Henry VIII of England played there from 1528. This court is still home to an active tennis club. In 2015 it was closed to visitors for major restoration works.
During the 17th century various improvements were made to the court. One of the first acts of Charles II after his restoration in 1660 was to order the extensive refitting of the Tudor tennis court. This included the laying of a new tile floor, the remodelling of the galleries and repairs to the roof. At the same time, new nets, curtains and velvet cushions for the spectator's seats were provided. The interlaced initials above the net on the wall opposite the corridors are, however, not those of Charles but of William III and Mary II (1689–1702). Since the end of the 17th century the court has undergone little alteration. However, progress is not incompatible with history: in 1975 sodium halide lighting was installed. [ citation needed ]
The Real Tennis World Championship has been played at the Royal Tennis Court on five occasions: [1]
1885 Thomas Pettitt beat George Lambert 7–5
1977 Howard Angus beat Gene Scott 7–2
1979 Howard Angus beat Chris Ronaldson 7–0
1983 Chris Ronaldson beat Wayne Davies 7–4
2002 Rob Fahey beat Tim Chisholm 7–6
The Ladies' World Championship, inaugurated in 1985, was played at the Royal Tennis Court in 1999, when defending champion Penny Lumley beat Sue Haswell 2–1 in the final. [2]
The court is home to a real tennis club of over 450 members. [3] The club is active in interclub competitions and fields sides in the National League (administered by the International Real Tennis Professionals Association) and also in Tennis & Rackets Association tournaments including the Field Trophy.
The club regularly records the highest court usage of any court in the world, along with the courts at Radley College, Oxford and the Royal Melbourne Tennis Club. [4]
Sportime NY Amagansett
hampton tennis




FIND OUT ABOUT ANOTHER SPORTIME LOCATION: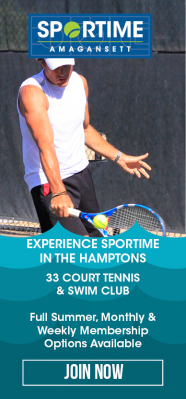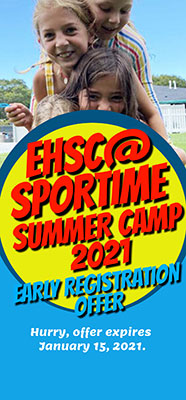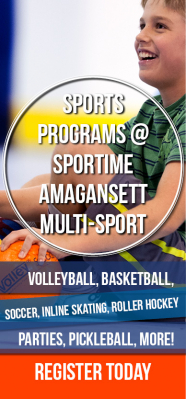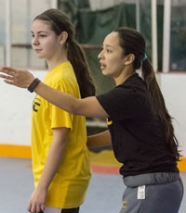 For private lesson fees or to schedule a private training session with one of our coaches, please contact Jose Brito at jbrito@sportimeny.com or call 516-731-4432.
SPORTIME Amagansett is our seasonal tennis country-club and will be open April 29 through October 29
During pre-season (April 29 through May 26th) the hours are:
During the high season, (May 27th – Sept 4th) the hours are:
During fall, post-season (Sept 5th – Oct 29th) the hours are:

Game arranging service 7 days a week
Hitters available 7 days a week, Memorial Day through Labor Day
Complimentary Baby-sitting on weekend mornings, Memorial Day through Labor Day
Member-guest privileges at the rate of $35 per guest per day until 12pm; $25 after 12pm
Complimentary membership at SPORTIME indoor tennis clubs from April 29th through October 29th (choose SPORTIME PLUS to access Randall's Island)
Round-robins, tournaments, exhibitions, social events

By combining two of the most well-established children's programs on the East End, East Hampton Sports Camp @ SPORTIME Amagansett offers the ultimate camp experience! Click here to find out more.
Sue grew up playing tennis in Southern California and held national rankings in singles and doubles as a junior. She played for Columbia University (MVP 1987) and, after a long break, returned to compete on the senior's tour, earning a world ranking as high as 22 in singles. Sue pursued careers in NYC as a book editor and as a restaurant owner, only to return to tennis when she moved to the Hamptons, and where she found the perfect job at SPORTIME that suited her love of the game, plus her experience in the service industry. To this day, 19 years later, Sue still loves arranging games for over 350 seasonal members, and working the tennis deck, known in Amagansett as "working the board"!
Touring Pro, Amag & Randall's Isl Mgr
Hana, a native of Czech Republic, was a top ranked junior tennis player in her home country and competed globally on the ITF and WTA circuits. She turned pro in 1997 and earned 8 ITF singles titles and 35 ITF doubles titles. In 2006, Hana reached her career high WTA rankings of #87 in the world in singles and #63 in doubles. Hana competed in the U.S. Open in 2006 and 2008 and reached the second round of the French Open and Australian Open in 2006 and the second round at Wimbledon in 2007. Hana was a member of the NY Sportimes World TeamTennis franchise in 2007 and 2008. After retiring from the professional circuit in 2008, Hana joined Sportime as a teaching professional and Assistant General Manager in Amagansett. Hana started teaching at Sportime Randall's Island and JMTA in 2012 and now splits her time between the two sites.
Head Tennis Pro / Director of ATK
Kiril, originally from Auckland, New Zealand, achieved career high junior rankings of #2 nationally and #46 in the world in Boys 18s. He attended the University of Tennessee on a full scholarship, and set the record for most wins as a freshman with 17 in his first semester. Kiril was an Academic All-American and graduated with B.A. in Journalism and Communication. He has over ten years of coaching experience and joined Sportime/JMTA in 2016.
Director of JMTA, Amagansett
We are very excited to have Dan Cochrane back as Director of JMTA in Amagansett, and as a JMTA coach at Randall's Island. Dan, a native of Lower Froyle, England, was a top-10 ranked British junior. Dan graduated from Auburn University, where he was ranked No.1 in the country in NCAA D-1 doubles in 2013, winning the AllAmerican Championships. He was captain of Auburn's team in 2014, the same year he joined SPORTIME/JMTA.
Assistant Director, JMTA Amagansett
Tarun, originally from Dubai, was raised in Canada, where he was ranked in the top 5 of every junior division. He attended D-1 Robert Morris University, where he captained the team in his junior and senior years, and graduated with a Bachelor's degree in Sports Management. Tarun joined SPORTIME Kings Park in 2013, and transferred to SPORTIME Randall's Island/JMTA in 2015.
Co-Director of JMTA
As a junior from Douglaston, NY, Patrick reached the semifinals of Wimbledon and the US Open boys' singles in 1983. At Stanford University, Patrick captained NCAA championship teams in 1986 and 1988, and graduated with a degree in political science. On the ATP Tour, Patrick achieved world rankings of No.28 in singles and No.3 in doubles, and won a French Open title in doubles. Patrick was the longest tenured U.S. Davis Cup captain in history, winning the cup in 2007. He was the General Manager of Player Development for the USTA until mid-2015 and joined SPORTIME/JMTA in 2017.
Director of Junior Tennis Kinetics
Ted grew up playing tennis in California and has had a long and distinguished career as a ranked player, instructor, tennis club director and coach. Ted played #1 for Foothill College before competing on the satellite circuit in Europe and earning a premiere series ranking in France. Ted spent 10 years playing and teaching in France and is certified by the French Tennis Federation. He has been the director of tennis at a number of tennis facilities and in 1998 he earned the award for top tennis professional in Westchester County. Ted joined Sportime in 2004 and is a Director of Tennis at Sportime Randall's Island, as well as a program Director at Amagansett. He is USPTA certified.
Camp Co-Director / EHSC @ SPORTIME
Camp Co-Director / EHSC @ SPORTIME
Pre-School Director / EHSC @ SPORTIME
Milo Hauk (Director of U10)
Josip Smoljan (Director of Camp Tennis, EHSC)
320 Abrahams Path, PO Box 778
Amagansett NY, 11930



(C) 2012 Sportime NY | All Rights Reserved.
Tennis - Hampton School
Tennis
Tennis has grown in popularity over the years at Hampton School and is one of our major sports options. The school has the benefit of six all-weather tennis courts – three acrylic and three painted tarmac courts.
We have had great successes in school tennis events and have nurtured a number of top class players.
Hampton School is proud to be able to offer tennis opportunities to players of all standards. The boys are able to play throughout the year in a range of squads, team events and organised competitions to suit their needs.
We have a dedicated tennis coach and team of staff supporting the boys' tennis.
General Coaching
Coaching at Hampton runs year-round and is coordinated by Head of Tennis, Mr Daniel Phillips. In addition, Carl Jansen (an LTA registered coach) helps in the tennis sessions for our squads on Tuesday, Wednesday and Friday lunch times.
We run lunchtime training squads throughout the year for all age groups and abilities and invitation squads for 'Development' and 'Elite' players.
Elite and performance players
Hampton School has a strong tradition of supporting boys in any area of excellence, and tennis is no exception. We have assisted boys who play at County, National and International levels.
Whilst there is no sports scholarship at Hampton, tennis is one of the options that a boy may present in his application for an All-Rounder Award.