Esports Betting in Asia - Laws on Online Betting in Asia
Esports Betting in Asia
Esports originally found its bearings in the Asian region with Korea being the original launchpad for many esports and their star players like BoxerS, Faker, QO and the likes. In more recent years, China has adopted esports as a major interest with Dota 2 and League of Legends being their main focus with their appearance of teams in the Grand Finals for both of those games respectively with CDEC and Star Horn Royal Club representing the Chinese. Whilst these are the major countries in esports there are also many smaller countries also with tournaments and teams, these include Vietnam, Singapore and Malaysia who have all had an impact on the world stage for different games in recent years.
The spread of Online Betting in Asia
In Asia, betting is illegal in some countries such as Singapore, China, Japan, Vietnam and Indonesia. Other countries such as Korea, Hong Kong, Macau and the Philippines it is legal to bet on sports. Even though there are laws which restrict or ban betting throughout parts of Asia, many people still do bet on games. Whilst it is not legal, there are reportedly many underground gambling rings which allow you to gamble on games, most notably in China and Korea where there has been a major problem as match fixing in smaller tournaments has occurred.
With the evolution of esports, there was also a increase in the interest in betting on esports with the history of betting on esports going back to the original days of Starcraft where it was either conducted online or through underground bookkeepers, there have been multiple match fixing scandals both in Korea and in other parts of Asia. This has affected most games which are available to bet on such as Starcraft, League of Legends and Dota 2.
The response by governing bodies is very swift with their punishment for these actions, which for pros can involve competitive bans for years as well as potential fines, community service and jail time. Whilst most of the world is lagging behind in terms of match fixing, Korea already has strict laws and regulations on betting in esports which is policed by both KeSPA and the police force who work together in forming task forces to investigate serious allegations of match fixing.
The Asian region as the forefather has had many different match fixing allegations dating back to 2009 in Starcraft with their being a major court case in 2010 pertaining to a match fixing ring. In the years since there have been many other match fixing scandals which involved teams such as AHQ Korea, Mineski and individual players from various teams. This is a major risk involved with the Asian region as well as being known to be unstable as there are a lot of upset wins in group stage which no longer matter as to team standing.
Styles of play in Asia
The metagame for League of Legends depends on the country to country in the Asia region. China's LPL is commonly known for their calculated aggressive play to the extent that some commentators regard it as the region where "towers don't exist" as they have a nature to tower dive. Korea's LCK, on the other hand is more balanced in its style as they play to their strengths as a team composition where they choose a time when they are at an advantage to take fights, this leads to many longer games which are decided by one or two key moments. Taiwan's LMS and South East Asia's GPL are more variable with each team having their own playstyle which is more rigid that the teams in LPL and LCK, this can lead to victories due to stylistic differences where the team who is experienced in poke defeats a team who is trying to emulate an aggressive early game style due to their proficiency on their champions. These playstyles are heavily influenced by the coach, as teams with Korean coaches play a more Korean style whereas teams with Chinese coaches play a more Chinese style.
The metagame for China is Dota 2 is a stark contrast to their style in League of Legends as they are known for playing a slower style of Dota where games can last over an hour on a regular basis. This is emphasised by taking teamfights at roughly the 45 minute mark and then snowballing the map to gain key objectives. There is also the emerging Korean Dota 2 scene which has MVP as its major organisation with other organisations looking into teams after the success of MVP Phoenix at The International this year. The South East Asia Dota scene is relatively strong with Fnatic and both MVP Phoenix and MVP Hot6ix being the strongest teams in the scene before TI5. In the aftermath of TI5, the SEA region is similar to the NA region as there is a lot of experimentation in both team compositions as well as rosters. CS:GO is not very popular in the Asia region when compared to the MOBA genre, but it is quickly catching up to the other region in terms of strategies and gameplay. In the earlier days of CS:GO betting where CS:GO lounge was the main option, the Asia region and China in particular was known as the P90 region as even when they have money for rifles teams would be buying multiple P90s. The Asia region has recently been getting more attention from the rest of the CS:GO community due to ESL hosting the Asia qualifiers for the Cologne major, with teams from Vietnam, Korea, China, Australia and other Asian countries competing for two chances to compete at the major. Whilst the 2 Australian teams managed to secure the two positions at the major, teams like Mongolz and myRevenge showing that they are close to the level of teams like Immunity who are considered to be a tier 3 team worldwide.
There are also many other games which are emerging from the Asia region currently with Heroes of the Storm, Hearthstone and Vain Glory being just a few to start gathering interest in the greater esports community in Asia. These games have a less established metagame and distinct style as a region. Hearthstone lacks a distinct style as it is not a game based on mechanics as much as it is by good strategic gameplay. Vain Glory on the other hand is still a new game and as such it is still working out its competitive scene with a focus on tournament play, whilst it is a new game, the winner of the recent Worlds Invitational were a Korean team.
Asia as a whole for esports betting is a relatively stable region, but for the purposes of betting, League of Legends relatively predictable whilst Dota and CS:GO are can have major upsets due to the how close everyone is in terms of skill. A warning for those looking to bet on the region, do not bet without proper research as match fixing does exist even though the risks can be minimized through proper research. This research includes the location of where they are playing from, likelihood of VPN crashes, is the event LAN or online etc.
Bet Tips 2017
Bet Tips
How to bet online
How do you bet online? How to bet on number of goal? How to manage your capital on sport betting? How to get the best bonus? What you must avoid when you bet?
bet-in-asia.com will help you to solve all of these question. The sites specialize on betting system, option of the bet, sport betting methods, free tips on wager.
Getting started
Mistake must avoid
To grow money on betting, we advice you must not make any error below:
– Bet on a sport that you don't know well
– Place all the entire capital on one bet
– Bet too big on a new sport website
– Bet on the live match when you're tired
– Bet to gain your previous lost
Managing the capital
Before bet any sports online, use the existing promotion and choose the amount of the first deposit. Most of the site provide the bonus of the month. Check out what is the best promotion before decide how much to deposit.
Types Wager
The different types of betting : simple or multiple betting (combination of single bet). The only advantage of a multiple bet is the larger dimension the greater possible gain.
Bet football on number of the goal
One of the betting way is to bet on the number of goals on the live match: the goal is more than… (ex over 1.5)
Low risk football betting
– Place money on double chances such as team A win or team A draw. You get more percentage to win with this betting system.
– Using the promotion bonus is one part to lower your risk. For instant your first deposit $200 with Bet365.com, you claim your deposit 100% that makes you get $200 free betting.
Live match betting
Bet on the live match is one of the best way. Before the match end, you have opportunity to place your money on a team that going to win.
Choose betting site
Biggest bonus in Asia
What is the best promotion for Asian bookies? Bet free is to bet with bonus. Take a look on our reviews of bookmaker and the biggest promotion. Let's see which site is suit in your country.
Bonus on registration
Most of the sites provide bonus for first register or first deposit. You can get up to $100 or $200 depend on what website you use.
Best football betting site Online
How to choose Betting site on the internet or mobile? bet-in-asia.com show only the legal bookmaker.
How to deposit and withdraw money?
After created account, there is always a question; how do I deposit money? There are plenty of method to place your money in to your betting account such as e-wallet, master card or visa card, pay pal, local bank transfer or wing for Cambodia player. Choose convenient method of payment because each bookies have different system payment and they make it different from one country to an other.
Conclusion to choose one website placing your bet you should look:
– if the site supports your language (you able to understand what are you betting),
– has currency that your country uses
– is there convenient payment method for you
– is there any bonus
– is the odd better than other
To have more chance to win more money in sport betting, you should use more than one bookies.
Free betting prediction
Stay with us, bet-in-asia.com provide the free football match prediction.
Professional bettor
Is it possible to live by game money? The answer is yes! But how? The need are smart capital management and good methods of gambling.
Asian Handicap Betting Strategy, Betrescue
Asian Handicap Strategy
If you want value, Asian handicaps can't be beat. In the second and final part of his masterclass, Andy Thompson reveals how this form of betting offers punters the chance to routinely bet against the Big Three – and win.
So how many times do you think you could back Arsenal at odds-against to win in the Premiership last season? The staggering answer is just four matches. In fact, apart from the evens available in one place about the Gunners for their high-octane Highbury clash with Manchester United, Arsenal actually started odds-on for every home game they played in the Premiership last season. Make no mistake – the gulf in class between the top three sides in England and the rest is getting bigger all the time.
From a betting point of view, the dominance of Arsenal, Manchester United and Chelsea isn't good news. Indeed the likely odds on offer about the Big Three are so prohibitive that many of their live TV matches will be dead rubbers for punters.
It's no surprise then, that Asian handicaps are becoming increasingly popular. Offering the chance to take a view at around even money on even the most one-sided games, Asian handicaps are now a vital weapon in the armoury of any punter looking to be profitable on football.
As former Sporting Index and Victor Chandler football guru David Garbasz said recently: 'The future is Asian.' We looked last month at the way Asian handicaps can make an even contest of any football match – however one-sided it may appear – by handicapping the competing teams to receive or concede a head start. We also looked at how Asian handicaps can eliminate the draw for betting purposes, offering a positive or negative outcome for punters whatever the result.
But when are the best times to choose Asian handicaps as a part of your football betting strategy?
For those who care about value, the answer is simple: whenever possible. While traditional football betting typically operates at margins of more than 110%, the percentages on Asian handicaps are much lower, usually trading at just 103% – the lowest in the industry by some margin. This is because Asian handicaps have only two outcomes – a win for either side – so the in-built bookmaker profit margins are lower (the draw takes up a big percentage of the margin in traditional football betting). So whenever you place a bet on an Asian handicap market, you are always going to get better value than in any other form of betting on football.
Let's take a match between Arsenal and Chelsea. Arsenal are at home, and so are -0.5 of a goal favourites on the handicap. The price for them to cover the start is 1.9 (10/11), with Chelsea, receiving a start of +0.5 of a goal, at a similar price. The same match is priced up on the 1 X 2 fixed-odds market at 4/5 Arsenal, 12/5 the draw and 3/1 Chelsea. Two different betting options, you might think. But not if you fancy Arsenal.
In the first example, a bet on Arsenal conceding the 0.5 of a goal handicap would see you lose if the match resulted in either a draw or a win for Chelsea. So, in effect, you are betting on Arsenal to win – precisely the same option as a straight win bet on the Gunners in the fixed odds market. But there is one difference. Because of the lower Asian handicap margins, you can have 10/11 rather than 4/5 about the same outcome.
As one Asian handicap market maker told us: 'You have to laugh sometimes when punters come on and take the best fixed odds price when, with a little lateral thinking, better odds are available right in front of their noses.'
While smaller margins are clearly an enormous part of what makes Asian handicap betting so attractive, that's by no means the end of the story. Asians can also offer far greater flexibility for the shrewd punter.
For example, consider a match that looks one-sided on paper, but in which you think the underdogs will perform well. Let's say Manchester United are playing Middlesbrough at the Riverside. The Asian handicap is the split ball Manchester United (-0.5, -1.0) vs Middlesbrough (+0.5, +1.0).
If you fancy Middlesbrough to take at least a point, the only fixed odds options available are either to split your stakes between a bet on Middlesbrough and the draw, or lay United on the exchanges. However, the same result can also be achieved by placing a bet on the Asian handicap above – but with the added bonus of an additional safety net.
Let's say the match goes as you suspected and, with 85 minutes gone, it's still scoreless. However, in the 90th minute, United break quickly and snatch an undeserved late goal.
Though your judgment was largely correct, your bets on the fixed odds market would have been losers. With the Asian handicap option, you would have received a return of your stakes for half your bet. This is because your split ball wager would have been divided between Middlesbrough receiving half a goal start (a loser, in this instance) and Middlesbrough receiving a goal start (a tie on the handicap in this match).
So Asian handicaps can offer punters the opportunity to protect their stake (or part of their stake), if they have an opinion on a match and, in practice, are proved to be nearly right in their judgment. With so many games in the Premiership often turned on the head by late goals, such a safety net can be a valuable asset.
Another great advantage of Asian handicap markets is their ability to eliminate the spoiler of the draw. Let's say Manchester United and Arsenal are playing in an FA Cup semi-final at a neutral venue. The match looks certain to be a highly charged affair, and a stalemate seems distinctly possible.
The Asian handicap is:
Manchester United (0) 1.95 vs Arsenal (0) 1.95.
You fancy United, but fear they may not finish the job in normal time. With a bet on the Asian handicap above, if the match does end in a draw, your stakes would be returned (as a drawn match would result in a tie on the handicap). If you have a fancy for either United or Arsenal to win the game, you can back them at a shade of odds-on, aware that only in the event of them losing the match would you lose your money.
So much for the theory. What do the experts have to say? Graham Doyle is managing director of Premierbet, the football bookmakers who pioneered Asian handicaps in the UK.
While the company are renowned for laying large bets on fixed odds matches, Asian handicaps are their signature market. They will offer handicap options on every Premiership and Champions League match throughout the coming season. Doyle's advice for Asian handicap punters is simple: always look to get with the underdogs.
'The markets here and in Asia often overestimate the superiority of the favourites,' Doyle explains. 'Just as people have a natural inclination to buy goals on the spreads because they want to see lots of action, punters often feel more comfortable siding with the big name team to cover the handicap rather than the underdogs receiving it.'
'People like to back a favourite to win well. But even with the dominance of the Big Three, it's a lot to ask for any side to concede a handicap of more than a goal,' he continues. 'This is amplified by the fact that teams will often take their foot off the gas when a victory is certain. This can allow beaten teams to score consolation goals, turning a comprehensive victory into a narrow one and transforming a winning handicap bet into a loser.'
'When betting on Asian handicaps, it's worth remembering that team managers only care about the victory, not the margin of victory.'
So there you have it. Lower margins, better value, more flexibility and the chance to protect your stake in the event of things going wrong – not to mention a heads-up on how to exploit the market from the MD of Asian handicap betting's leading exponents.
For punters ambitious enough to take a leap of faith beyond the traditional forms of betting, this could be a fascinating and profitable adventure. And for those who aren't prepared to embrace what is already the only way they bet on football in Asia – remember what happened to King Canute.
Betting Highlights Today
Today's Top Stories

Horse racing Friday
Odds comparison from 20 bookies on Friday at Newmarket, York, Kempton, Newton Abbot, Downpatrick and Dundalk. Racing Odds

Claim over £3500 in free bets
Open new betting accounts and claim over £3500 in free bets from over thirty of our bookmaker partners. Free bets directory

Football Moneyback Specials
We have compiled a number of football moneyback specials from our partner bookmakers including all the big TV action. View offers

Premier League Betting Preview
Chris Hutcheon pinpoints the weekend money making opportunities this weekend in the new Premier League season. Live scores | Compare odds | Preview.

21-10 Arsenal "gunner" win to nil
Live on BTSport1: Sat 17:30 Watford host Arsenal in the Premier League on Saturday evening. Live scores | Compare odds | Preview

Back score draw @ 15-4
Live on SkySports: Sun 16:00 Newcastle make the long trip to Southampton in the Premier League on Sunday afternoon. Live scores | Compare odds | Preview

Premier League Fixtures
Compare Premier League odds and bet at the best prices on every match this season. Football Betting | Live Scores

Vardy 7-2 to break deadlock
Live on SkySports: Mon 20:00 Monday night football returns to the Premier League as Leicester take on West Brom. Live scores | Compare odds | Preview
Today's Free Bet Offers
Ladbrokes: Bet £10 Get £30 Free
Paddy Power: Bet £10 Get £30 Free
Coral: Bet £5 Get £20
Betvictor: Bet £10 Get £40
Stan James: Bet £10 Get £20
Betfred: Bet £10 Get £60
William Hill: Bet £10 Get £30
Betfair: Bet £10 Get £30
Live TV Coverage
Betting Headlines
Horse Racing News
Football Betting News
Browse by Sport
Login/Register
Login/Register to enter competitions and comment on news articles.
Never Miss An Offer
Get free bets, tips and more sent directly to your inbox each week.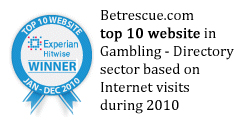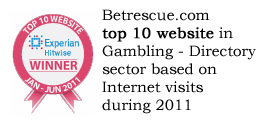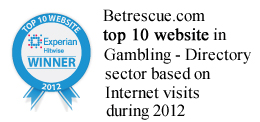 Never Miss Another Great Offer
Sign up for our newsletter and get the latest free bets, tips and sign up promotions and more sent to your inbox every week.
About Betrescue
Betrescue.com is one of the world's leading gambling portals, offering free bets, odds comparison, live scores and results, betting tips, bookmaker and sports betting news, betting exchange, spread betting, mobile betting apps, casino and poker guides.
Followers must be 18+. Please gamble responsibly: gambleaware.co.uk
Information
©2017 Betrescue Ltd. All rights reserved.
Betrescue supports responsible gambling. For more information visit GamCare and Gamble Aware.